Sarah's Inn Bake Sale at the Oak Park Farmer's Market
Sarah's Inn Bake Sale at the Oak Park Farmer's Market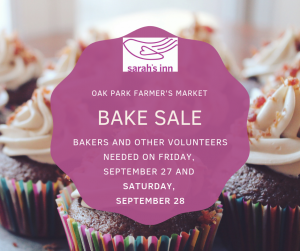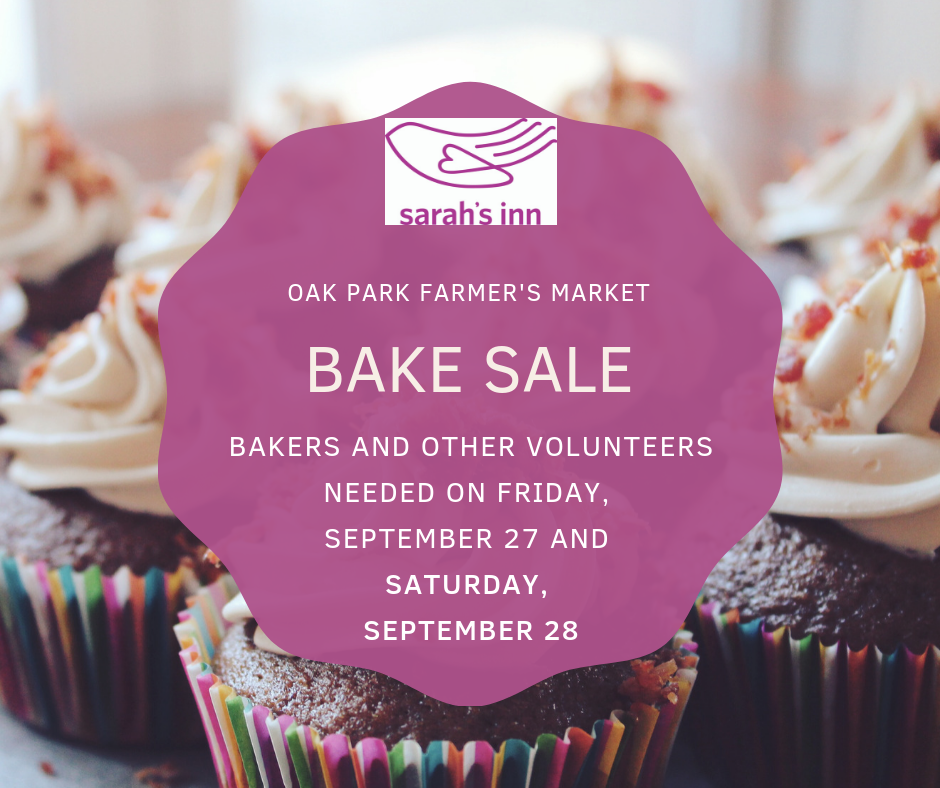 Events Details
Date
Saturday, September 28, 2019
TIME
7:00 a.m. - 1:00 p.m.
VENUE
Oak Park Farmer's Market, 460 Lake Street, Oak Park, IL
Sarah's Inn will be hosting a Bake Sale at the Oak Park Farmer's Market on Saturday, September 28 from 7:00 a.m. – 1:00 p.m. to raise funds for Sarah's Inn and share information about Domestic Violence Action Month in October.  We need volunteer bakers, volunteers to help label and decorate baked goods, and volunteers to come out to help sell the baked goods and share information about Sarah's Inn and Domestic Violence Action month.  This is a great opportunity community organizations, families and individuals! To learn more about participating in the 2019 Bake Sale, contact Joanna Skubish, joannas@sarahsinn.org.